We supply a wide range of Caster wheels which offer relatively high capacity at a lower cost than many materials.
First Quality polypropylene no mark castors with foot-operated breaks. The diameters available are 150 and 200mm. You can move easily even on
Slightly rough terrain. Easily insert into legs.
When floor surface protection is critical, and the load is astronomical, these wheels may be the answer. Thick, floor-protecting treads are available in both rubber and polyurethane, and all ride on massive cast iron centers equipped with tapered roller bearings for optimum performance. All kinds of metal wheels are easy to roll, minimizing human or mechanized energy required to move heavy loads.
Numerous innovations that make life and work easier are generated daily. One of them is the caster wheel. Without wheels, moving big loads from one location to another can be challenging and exhausting. Caster wheels offer a practical option, enabling you to transport goods with minimal physical effort.
Bano Aluminum Scaffolding manufactures and sells castor wheels. We have been able to meet demand from all over Saudi Arabia by aiming to produce high-quality wheels in the industry. Hospitals, hotels, residences, and offices use these products because of their extended useful lives and resistance to abrasion.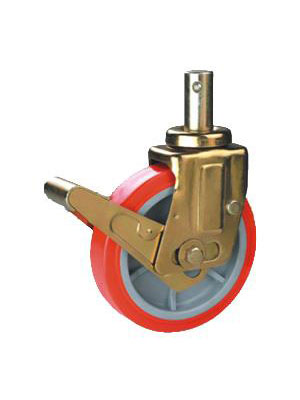 Providing quality products to customers is our focus and goal
We provide the best caster wheel solutions for our customer's demands and provide caster wheel goods and tailored services at various pricing points. In the production of Casters and Wheels, we have amassed a lot of management expertise. Regardless of our customer's needs, we work hard to offer them high-quality casters and wheels at affordable prices.
The caster bracket contains swivel, fixed, lockable, double-braked, side-braked, and caster wheels with locks. Most of the casters we create are displayed on our website. These are the caster wheels we sell the most of.
Our objective is to utilise the best to create unique castor wheels, and we achieve this by successfully integrating design, R&D, production, assembly, inspection, and exploration. Because of this, we currently provide the ideal circumstances for supplying large batch sizes, premium goods, and bespoke solutions even on short notice.
Advantages of Caster Wheels
Mobile Scaffolding Tower in Saudi Arabia
Our company has successfully provided mobile scaffolding towers to customers in Saudi Arabia. This product is expertly made at a contemporary manufacturing facility following established industry quality standards using premium-grade components and contemporary manufacturing techniques.
Features:
Structured well
Exceptional stability
Corrosion-resistant body
Why Choose Bano Scaffolding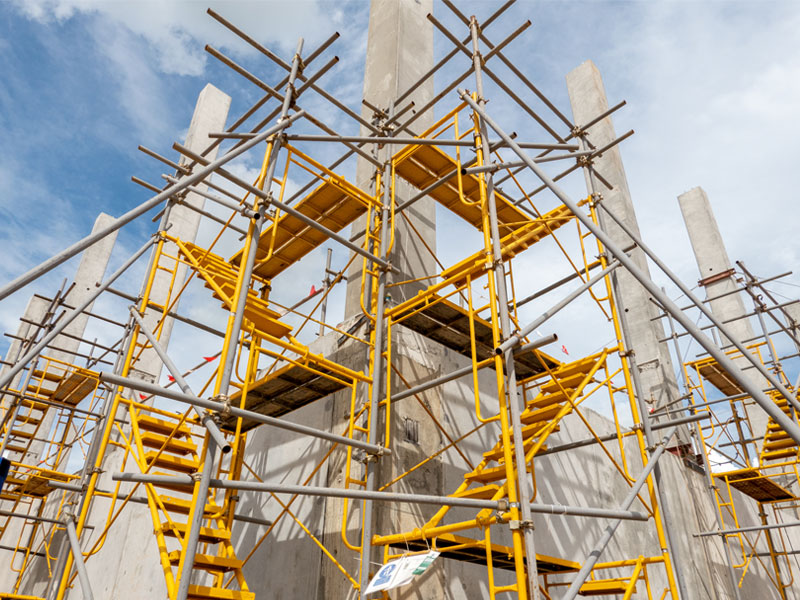 Bano Aluminum Scaffolding set out on a spectacular adventure to put incredible and durable technology on castor wheels while making a lasting impression in the highly competitive and expanding castor wheels market. We manufacture various castor wheels, including heavy-duty, industrial, medical, and many more.
Our momentous path has seen us win the trust and widespread approval of several clients, who acclaim us as one of the most reputable names in the Saudi Arabian castor wheel and trolley wheel manufacturing sector. Alongside the expansion of our product line, our production capabilities have also expanded over time.
The diameters available are 150 and 200mm.
Syed Tayeb
Sales Manager
Mobile: 0548463786
Building No:15, Izdehar street, Near McDonald's, Mushrefah district, Jeddah, Saudi Arabia.
Tel No: 012-6735913,
Fax No: 012-2872151,
Email: [email protected]
We are equipped with the best team of highly skilled technicians and the latest machinery. With accurate specifications, we can produce the best quality product.