Aluminium Ladder in Saudi Arabia
We are engaged in supplying Super Aluminium mill finish extrusion profiles produced from alloy 6063 and 6061 in T6. Conditions are used for the production of our superior quality aluminium ladders, and they are designed with precision using high-grade machines and equipment so as to provide our clients with best-in-class products.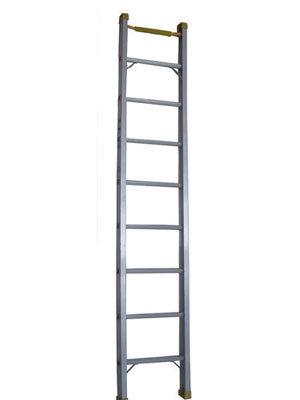 Our quality analysts test these products on various parameters to ensure their adherence to set industry standards and quality norms. Our ladders are widely acclaimed for their good grip, light structure, high tensile strength, durability and sturdy frame.
Aluminium Ladders are resistant to changing weather conditions. When exposed to damp or moist situations, they won't rust. The ladders weigh very less. When you engage in the construction industry, you might believe that carrying your ladder over long distances or to diverse locations, such as upstairs, is essential.
Bano Aluminum Scaffolding ladder Saudi is a major producer of aluminium ladders for the construction and industrial markets. Extension ladders and industrial ladders are our areas of expertise. Our business is dedicated to giving clients high-quality items. During testing, the quality team inspects each product.
We are the top provider of aluminium ladders as well as a producer of them. Our knowledgeable team supervises the entire production process, from the initial raw materials to the finished ladder. We can rise safely and skillfully thanks to the aluminium ladder.
Single Straight Ladder (C-Section)
2.40m, 2.95m, 3.55m, 4.10m
4.65m, 5.20m, 6.0m
Knowing the characteristics of the metal used to make aluminium ladders will help you pick one that will best suit your needs if you're looking to purchase one. Here are just a handful of the characteristics of aluminium that make it such an excellent choice for ladder construction.
Aluminium is a material that is ideal for ladders due to several characteristics. luminium ladders are substantially lighter than timber and fibreglass ladders.
Fibreglass ladders are fairly hefty since the material is so dense. Timber ladders cannot be stored outside and are heavier than aluminium ladders.
The aluminium material does not burn. Firefighters frequently select aluminium ladders because of this attribute.
Ladders made of aluminium are incredibly strong and resilient.
There is no lack of choices for aluminium ladders.
Providing quality products to customers is our focus and goal.
In our company, we disclose our guaranteed terms, deliver our goods on schedule, and follow a technique focused on quality. The results provided to us have been given due to strict quality control processes and adherence to established business standards. These policies are beneficial in business dealings and significantly increase client satisfaction.
The needs of their customers are always a priority to Bano Aluminum Scaffolding Saudi, which provides them with a superb selection of goods. While doing so, we ensure that every delivery is done correctly to benefit our customers' businesses more. Teamwork, expertise, commitment, and high-quality customer service are the pillars of our production team.
A sizable portion of our team's personnel works hard and effectively for each client. Each component of your product is made by them using premium materials. For manufacturing, we only use the best materials available. We respond to each issue a client raises and work to find an effective solution. According to the needs of the client and the project, they build scaffolds.
Advantages of Aluminum Ladders
You should choose an aluminium ladder that perfectly meets your needs when purchasing one. You should also evaluate whether you require a step ladder, an extension ladder, or one of those multipurpose, handy ladders. The ideal option for you may be aluminium ladders for various reasons.
It's handy – One person easily handles an aluminium ladder without any issues.
It won't rust – An aluminium ladder won't rust or corrode, so you won't need to be concerned about it when you get one.
It may be kept outside – A ladder made of aluminium can be kept outside because it won't rust. It is an important quality that is advantageous for those with little room.
Mobile Scaffolding Tower in Saudi Arabia
The user can quickly and simply assemble our mobile tower scaffolding solutions. These high-quality tower systems allow for low-cost maintenance and easy mobility in any direction. With the help of our mobile tower scaffolding systems, even the most challenging tasks would seem simple. These scaffolding solutions enable a safe workplace for all workers and can support multiple people at once.
Why Choose Bano Scaffolding
Bano Aluminum Scaffolding Saudi works hard to ensure that its customers are satisfied. We think that growth should go hand in hand with client growth. Thus, by earning their trust, we develop a solid clientele. They receive scaffolding from us that is of the highest calibre and secure.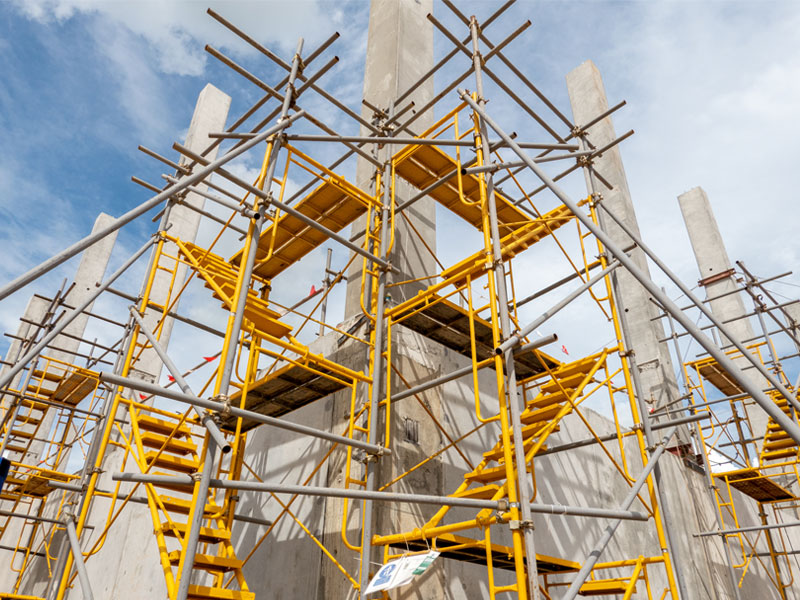 Our main goal is to offer scaffolding solutions that are affordable, adaptable, secure, and simple to set up and take down. Depending on customer needs, our team can personalise them. Additionally, they can freely travel from one location to another, thanks to our cup locks and wheels. 
Regarding the quality of our goods and services, we guarantee you. They are also reasonably priced and adequately protected by security measures. Our staff has extensive experience working and offering clients the best solutions. Compared to other scaffolding companies, we are unique.
Bano Aluminum Scaffolding is renowned for its values, which benefit our customers and encourage them to work with us more actively. Our team's efficient work results in your company's productive growth. Our team puts its all into its effort. We aspire to offer the best scaffolding services available anywhere in the world.