Bano Aluminium Scaffolding
Bano Aluminum Scaffolding specializes in the manufacturing of Aluminum Mobile Scaffolds and Aluminum Ladders.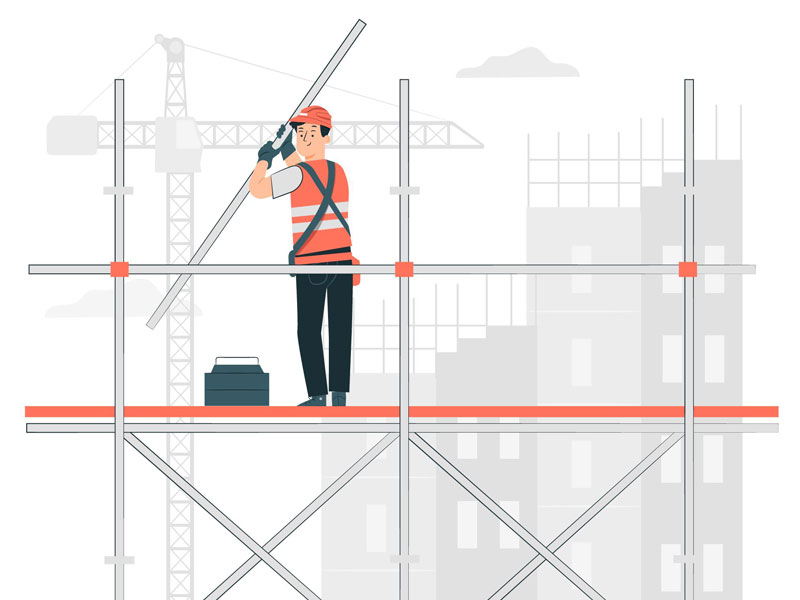 Our scaffolding range offers simplicity, durability, mobility giving you the versatility to suite most application e.g.
Aluminum Scaffolding Towers are becoming increasingly popular.
We have been in business since 2002 and have been known for our expertise and dependability in aluminium scaffolding, rentals, equipment trading, and equipment servicing. Since then, we have continued to pave the way by placing a premium on the timely completion of high-stakes projects.
Since Bano Aluminum Scaffolding in Saudi Arabia Quality & services are superior to the competition in local markets, we have successfully executed demanding and remarkable performance well above the expectation of our customers.
In recent years, we have seen a rise in the demand for our reasonably priced aluminium scaffolding systems among painters, builders, maintenance workers, farmers, gardeners, and do-it-yourselfers. They provide a temporary work platform that is secure and compliant with the latest health and safety standards in the workplace. Lightweight aluminium mobile scaffolds, Aluminum Narrow Scaffolds, and aluminium access towers are just a few options we provide.
Safety is essential to us. Having the correct tool for your work is crucial to you. The Bano Aluminum Scaffolding System is a reliable and sturdy access option. They may be used in many different contexts and sectors, improve workplace security, and boost output.
Bano Aluminum Scaffolding is well-known all over the globe for its high-quality scaffolding, which is used in a wide variety of sectors. Our scaffolding systems include the durability and dependability you expect from a high-quality system, with features like completely welded frames, steel locking pins, and heavy-gauge aluminium components.
Double Width Mobile Scaffold Tower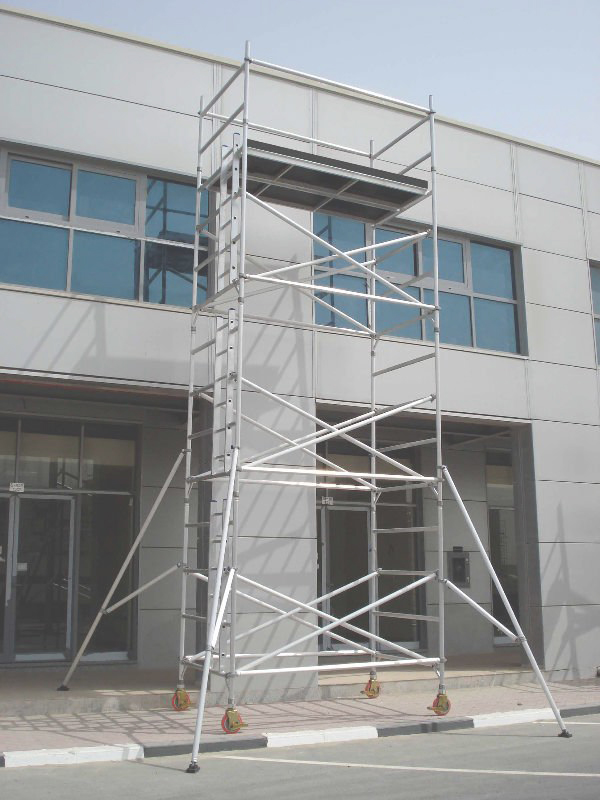 0ur aluminium tower offers an ideal solution for those hard-to-reach places that require safe and convenient access.
Our aluminium tower is the best option for reaching high, out-of-the-way spots. Our frames & accessories are lightweight aluminium, making them simple to set up and move about as needed. They also need little in the way of upkeep and are quite resilient. We have created this structure to accommodate individuals who need a staircase in the main frame.
Single Width Mobile Scaffold Tower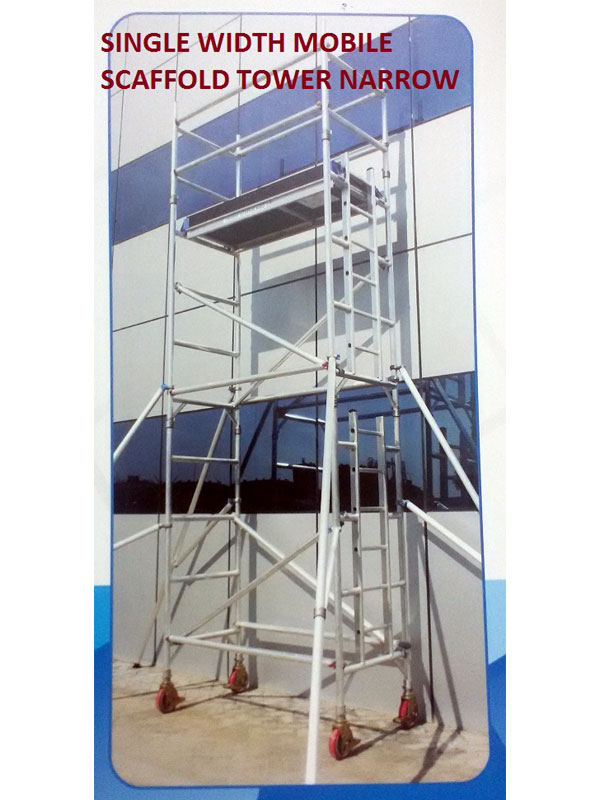 The ideal mobile scaffold tower for conditions where narrowness prevails. The adjustable outriggers allow for multiple adoptions. A universal platform with a single standard size. The perfect manoeuvrable scaffolding tower for confined spaces. The outriggers, which can be adjusted, provide great flexibility. When fully extended, the outriggers offer stable support on any surface, allowing for secure, risk-free work at great heights. Once retracted, the tower may be readily transported via narrow passages like alleyways and doors or utilised for wall-mounted installations.
Stair Way Mobile Scaffold Tower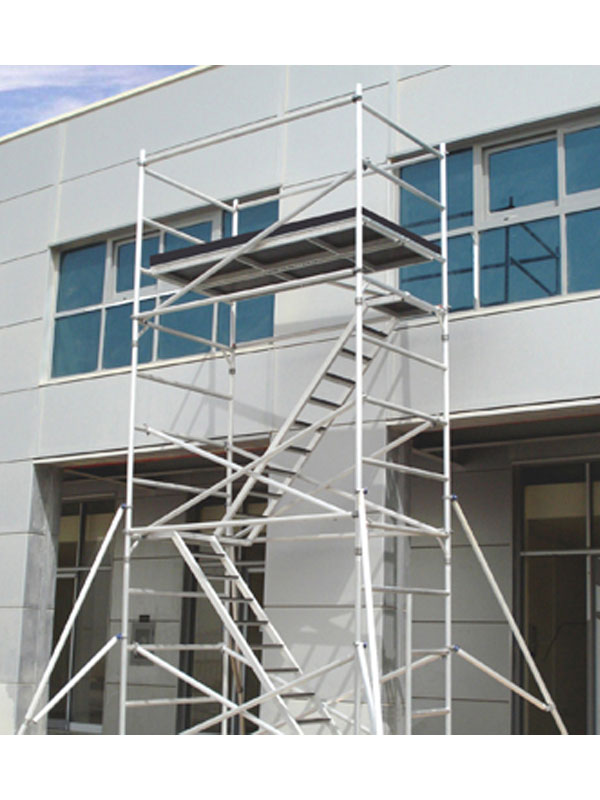 Stair Way Mobile scaffold is the most useful ascending aid for activities involving frequent ascent/descent and transport of loads. Slanting steps reaching from platform to platform with 100 mm deep steps can safely and comfortably be traversed forwards and backwards.
With handrails installed, the stairway is much safer. In addition, it's not necessary to use any equipment. The tower can be quickly assembled or dismantled since the platforms are spaced at two-meter intervals. Wheels have a 200mm diameter, a locking mechanism, and height adjustments for various surfaces.
Bridge Way Mobile Scaffold Tower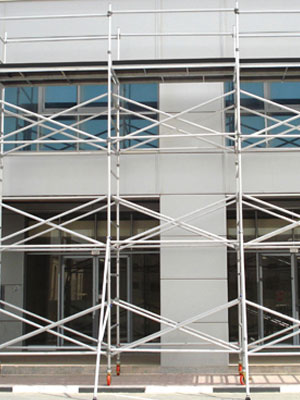 Manufactured from exact tolerance aluminum tubing and locking high strength castors these are extremely safe and carry a lifetime guarantee on welding. For fast adjustment the legs have been made adjustable for uneven surfaces.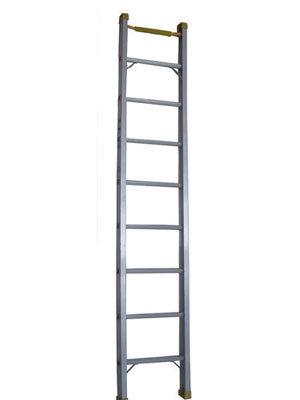 Our quality experts put these goods through rigorous testing over a wide range of criteria to ensure they meet all the market requirements. Good grip, lightweight construction, high tensile strength, longevity, and a robust frame are why our ladders are so well received.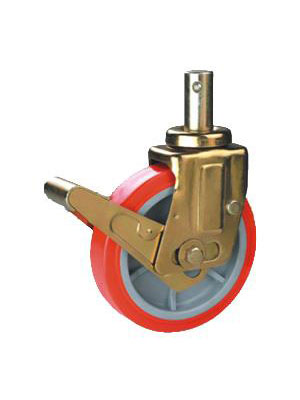 Caster wheels, which we sell, have a large capacity and are less expensive than many other materials—casters made of premium polypropylene, non-marking variety, foot brakes. Choose from 125mm, 150mm, or 200mm in diameter. Terrain with a few little bumps. Legs may be inserted into them with little effort.
Here are some of the qualities of our products

Secure
Our goods are safer, so workers won't have to worry about falling off the roof while using them.

Less in Weight
Products are often built from sturdy but lightweight materials like aluminium pipes, which help to keep the whole structure from becoming too cumbersome to move about.

Mobile
Our systems that may be easily moved from one location to another are called "portable." The scaffold may be moved with a simple push or pull thanks to the wheels attached to its base.
Why Choose "Bano Aluminium Scaffolding" for Scaffolding
Our customers trust our solutions because they are dependable, safe, and reasonably priced. In addition, we take great satisfaction in that our customer service and sales support are second to none, allowing us to provide our customers with the utmost attention they deserve. Scaffoldings and ladders are custom-designed by our team of experts to meet the specific demands of each customer.
When creating them, they prioritise the welfare of their customers. Superior metals like aluminium and steel are used in their production. Our customers can count on a trustworthy, high-quality scaffold solution from us. Quality and security are two areas in which our clients may confidently place their trust in us.
Each client's budget is taken into account before we begin work. As a result, customers can easily understand our price structure. Our pricing list is simple to read, and we think you will be pleased with it. Just so there's no misunderstanding, it signifies that you are aware of your financial obligations.
People, excellence, teamwork, and goodwill are the pillars around which our company is built. Every one of our customers and workers is crucial to our continued success. In addition, we place the highest priority on ensuring your well-being and safety. A few words to describe our group: friendliness, compassion, respect, variety, and humanity.
To that end, we want to strengthen our connections with customers and vendors to help both parties advance their businesses. Our staff will handle any issues that may occur. We take great pleasure in erecting aesthetically pleasing and functionally adequate scaffolding.
Moreover, we use cutting-edge technologies to improve service quality. We always strive to improve our methods of doing business. With our tireless efforts, we've refined our company methods.
We are a leading company built on a platform that expands to meet your needs. We have obtained fantastic support from our clientele in all these defined areas. Our clientele is expanding daily, and we anticipate this trend to continue. In no way, shape, or form will we ever knowingly mislead. We are here to prove that you are a terrific chance for us. The happiness of our customers is our top focus. We provide aluminium towers, ladders, and scaffolding. We have an excellent staff and customer base in these locations. Our customer base is increasing each day, and we will make sure to develop it in the future likewise.
Bano Aluminum Scaffolding produces aluminium scaffolding or tower access scaffolds. Our scaffolding is designed to be easily moved and adjusted to meet the needs of various projects.